We're pleased to announce that we are now offering AIR MILES® Reward Miles™ on all dental services! Read More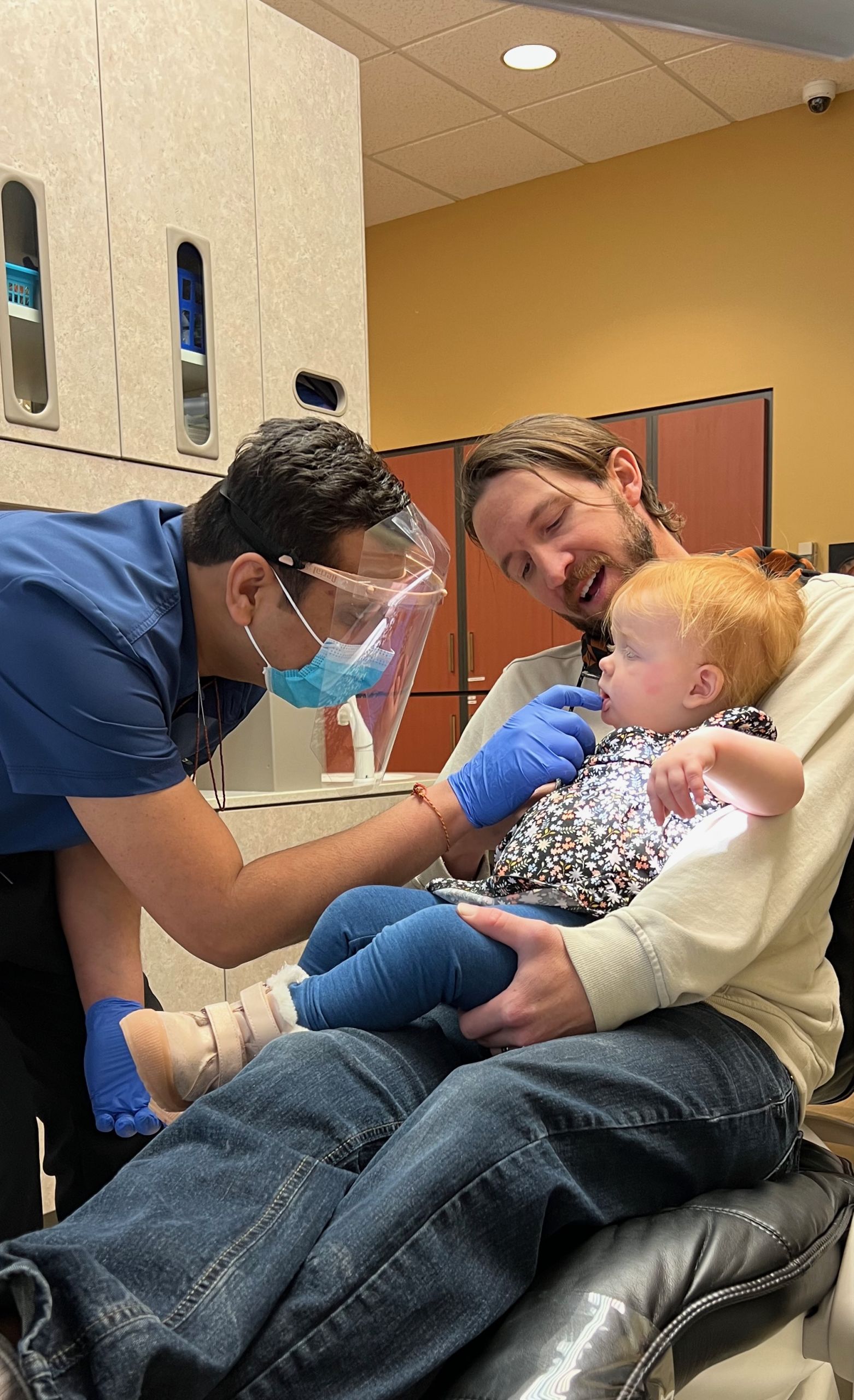 We are a professional quality dental clinic in the heart of your community
true north Dental is located in downtown Winnipeg, on the second floor of the well-known Portage Place Shopping Centre. We provide a full range of dental services to help maintain and restore the health of your teeth.
We are aware you may be putting off a dental appointment or you may be  concerned about how your child will handle his or her first appointment. We like you to know that no matter what the circumstances are or what worries you, we are here to help make you or your loved ones feel more comfortable. 
At true north Dental Centre, our goal is not to let expense prevent you from benefiting from the quality of dental care you desire and need. We have experience with many insurance plans and we like to help you with any questions or concerns you may have when it comes to paying for your dental care.
1 We provide patient-centered care with a focus on your well-being and comfort. We treat everyone with respect, dignity and empathy.
2 We use the latest technologies, the best dental products and continually make sure we follow the newest guidelines and practices. 
3 We work with your budget to get you the smile you want with cost-friendly treatment options and flexible interest-free payment plans whenever that helps you.
This is just a selection of the services we offer. Missing something? Just ask!
We try to offer hours that are flexible enough to suit you
history of

our DENTAL clinic
We are located  on Portage Avenue, in the heart of Winnipeg. We truly care for the area and our patients.

These are a few of the milestones of our clinic since it openend in 1980:
true north Dental is owned by Doctor Mark Karpa who has been practicing general dentistry in Manitoba for more than 30 years. But we have more dentists in our team and together with our dental hygienists and support staff we do our best to let you leave our office with at least a bit of a smile. 
One of the most common questions we are asked about is about our fees. We follow the Manitoba Dental Association Fee Guide prices, which are updated annually in January. We've listed the procedures that we get asked about most frequently below … We'd love a chance help you with any unanswered questions you may have, so please – give us a call and we can give a more in-depth explanation on how dental pricing in Manitoba works. 
No insurance? We have an in-house dental plan for kids and adults to help keep your oral health in good shape throughout the year. 
We respect our elders – so if you are 65 years old or more without insurance we offer 10% off of dental fees.
Alex
After a poorly done root canal at another office, I was happy to find a dentist that could fix my ongoing concern with a price that was easy for me to afford on a very simple payment plan
Katie
I love how efficient the team at true north Dental is. I never have to wait and the staff are super friendly.
Roy
This dental office helped me with my teeth after a car accident. They communicated directly with Autopac and everything was very hassle-free.
If you have any concerns about your teeth but are apprehensive about going to see the dentist, feel free to ask a question here.